F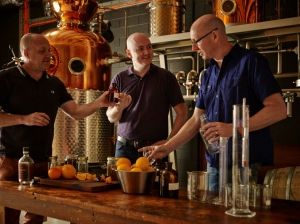 our Pillars was established with a focus on gin. But great gin doesn't just make itself. They recognised that their real focus would need to be on the craft of distilling.
If they could elevate this area of expertise in Australia, and bring a modern Australian sensibility to the process, then maybe they could make a gin worth shouting about.
Two years later they have five different gins, multiple gold medals at international spirits competitions and now a brand new distillery operation and tasting bar.
We encourage you to visit their homepage to find out more about how to drink their gins!