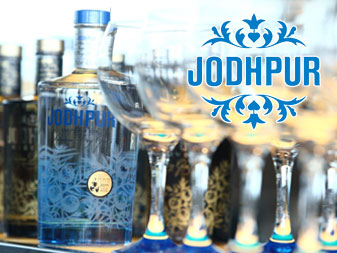 Inspired by the exotic blue Indian city, Jodhpur is an internationally awarded premium London Dry Gin.
Distilled in England by prestigious distillers over a hundred years of experience, is conceived as a London Dry Gin, for which all the distillate obtained from the macerated aromatic plants is bottled with all the aromatic integrity that is achieved by the traditional pot stills where are distilled.
Made with select grain alcohols, a careful selection of 13 botanicals, the final result is a perfect and unique gin that combines the art of distillation with the patience of ageing. A distillation of great aromatic complexity with a smooth and unctuous flavour in the mouth.