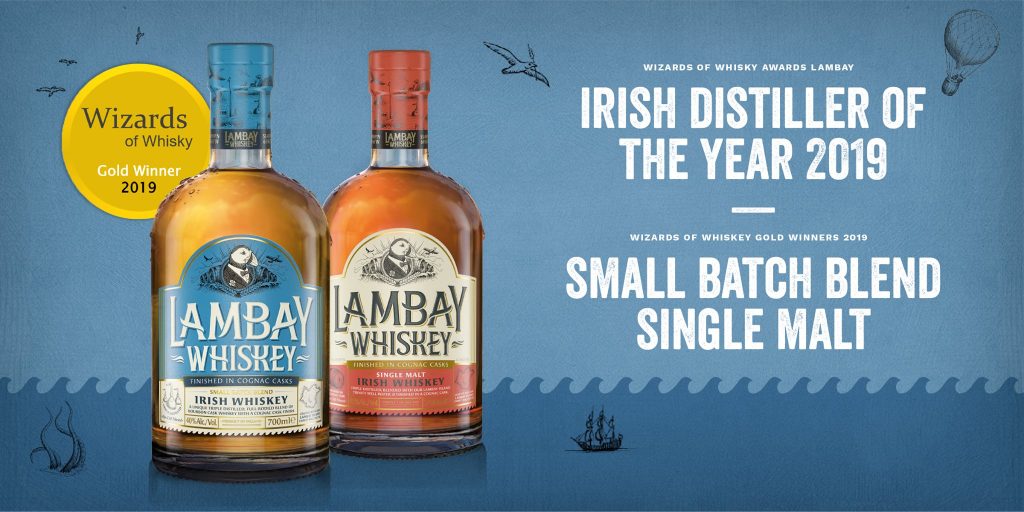 Two distinguished families, a new kind of Irish whiskey, and the island that inspired it all.
Once​ ​upon​ ​a​ ​most​ ​unusual​ ​island,​ ​two​ ​entrepreneurial​ ​spirits​ ​​ ​from​ ​two​ ​very​ ​old​ ​families decided​ ​to​ ​form​ ​a​ ​unique​ ​partnership.​ ​Together,​ ​they'd​ ​make​ ​a​ ​whiskey.​ ​​ ​But​ ​not​ ​just​ ​any whiskey​ ​–​ ​their​ ​triple​ ​distilled​ ​Irish​ ​whiskey​ ​would​ ​be​ ​one​ ​of​ ​dynasty​ ​and​ ​devilment,​ ​of​ ​rarity and​ ​refinement.
Their idea was to craft an innovative Irish whiskey inspired by the island of Lambay, ancestral home of the Baring family, and finished with the techniques and expertise of Maison Camus, ancestral home of Cyril Camus.
Lambay Island is a peculiar paradise , a mere three miles off the coast of Dublin. Lambay, a veritable odyssey of oddities, is also home to a herd of grazing cattle, an improbability of puffins and an even more improbable troupe of red-necked wallabies.
We've combined the centuries-old distilling expertise of Irish whiskey making with the century-old blending and maturing expertise of Maison Camus to create this unique and unusual range of whiskeys.