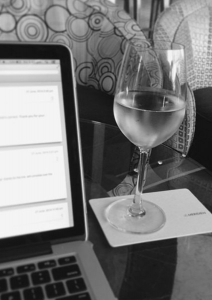 Being part of the Northeast team is a lot of work but it's FUN work!
We currently have 2 positions available:
Assistant Sales Manager
Northeast Wines & Spirits is now looking for an Assistant Sales Manager to join our team.
This is a position that would suit someone with limited sales experience but would like to work in the exciting F&B Industry.
Reporting to the General Manager you will maintain an existing portfolio whilst expanding our client base with new business.
We are looking for someone that has a genuine passion for sales and F&B with enthusiasm, energy and a sense of humour.
Our portfolio of multi award winning wines, spirits and beer will give you a great base to get started.
We offer competitive salaries and reward success.
Requirements: Fluent English, at least 1 year of sales experience, or a graduate looking to work in Hong Kong's food & beverage industry. Strong communication and interpersonal skills. Cantonese would be an advantage. Valid Hong Kong ID and work visa.
You must be able to work in a fast-paced and growing business with a customer focused approach.
Available for immediate start
Send your CV and a brief description about what makes you the best to PickMe@northeast.com.hk
Accounting Assistant
Provide general clerical and administrative supports to the accounts department
Handle accounting receivables, payables, book-keeping
Monitor cash flow
Assist in month end closing
Participate in enhancement of accounting systems and procedures
Assist in preparing ad hoc reports and analysis
Requirements: Fluent English, Post-secondary (Diploma/Certificate), LCC Advanced and 2 years experience, ability to work independently and be responsible.
Available for immediate start
Careers
We are always on the lookout for great people so if you think you have what it takes to join a top team in a fast paced industry, let us know.
Are you a wine expert?
Is marketing your obsession?
Are you friends with every barman in town?
Are you a financial wiz and could save us money over night?
Do you find it impossible to sleep because you are working on the next sales deal?
Can you pack a palette in 4 mins flat?
Sales, Marketing, Branding, Accounts, Support Staff, Logistics we want the best there is.
Send your CV and a brief description about what makes you the best to PickMe@northeast.com.hk