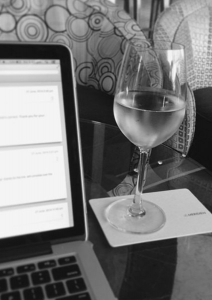 The Northeast team works hard but has a lot of FUN!
We currently have 1 positions available:
Sales Manager
We are looking for the next "Sales Genius, Guru, Jedi or Legend" to join our team.
If you are already selling or in the beverage industry you are the person we are looking for.
We will give you an awesome list of some of our best clients to start with, then you just need to grow the business using our portfolio of multi award winning wines, spirits and beers. Too easy!
We are looking for a fun person that has a genuine passion for the beverage industry. Enthusiasm, energy, an eye for detail and a sense of humour is what we look for.
So what are you waiting for?
We offer competitive salaries, 5 day work week and reward success.
Requirements: Fluent English, at least 2 year in sales or experience in Hong Kong's beverage industry. Ability to listen to clients and find solutions for them. if you speak Cantonese that would be great too. Valid Hong Kong ID and work visa is preferred but we can make things happen for the right person..
Send your CV and a brief description about what makes you so awesome to PickMe@northeast.com.hk
Careers
We are always on the lookout for great people so if you think you have what it takes to join a top team in a fast paced industry, let us know.
Are you a wine expert?
Is marketing your obsession?
Are you friends with every barman in town?
Are you a financial wiz and could save us money over night?
Do you find it impossible to sleep because you are working on the next sales deal?
Can you pack a palette in 4 mins flat?
Sales, Marketing, Branding, Accounts, Support Staff, Logistics we want the best there is.
Send your CV and a brief description about what makes you the best to PickMe@northeast.com.hk