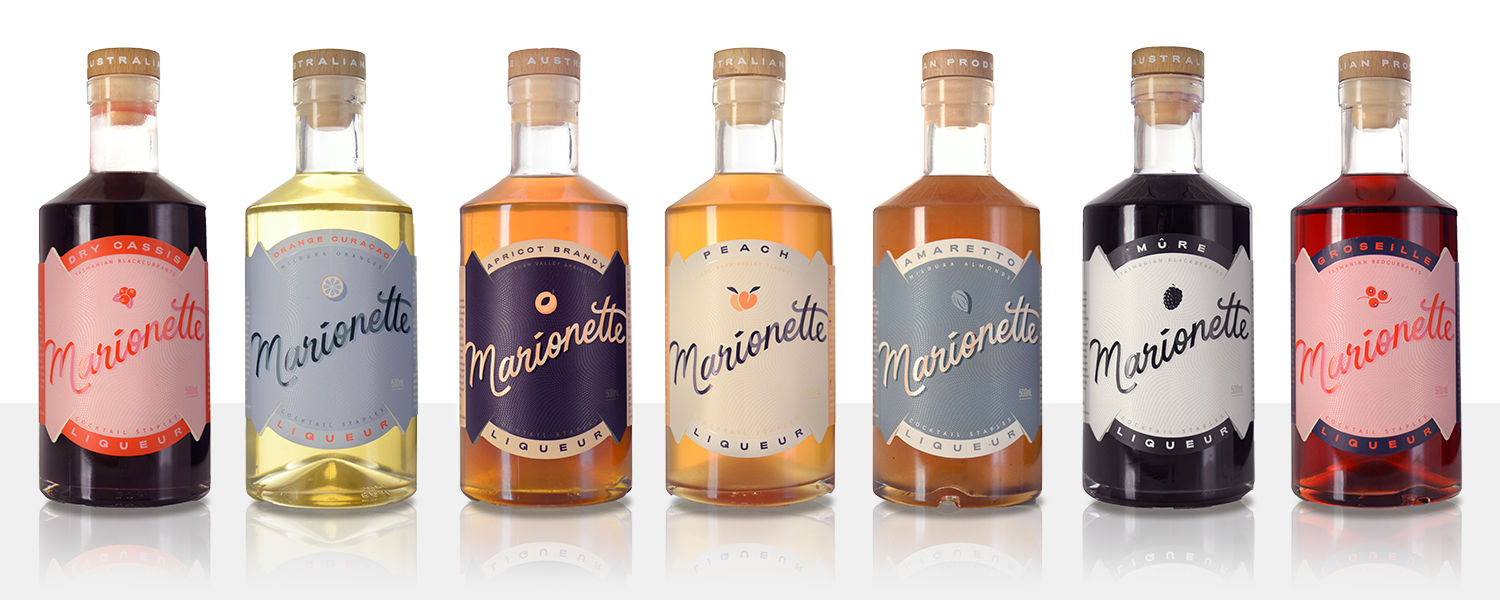 A TEAM WHO ARE SERIOUS ABOUT ALCOHOL, BUT REALISE ALCOHOL NEED NOT BE SO SERIOUS.
"Marionette was born from the collective of Shaun, Lauren, Hugh and Nick looking for our next step. We had all been working in capacities with Shaun at Maidenii and in liqueurs we could see a gap in the market, allowing us to produce products believe in, and being able to source the produce directly from individual farmers."
First and foremost Marionette was made possible thanks to a handful of dedicated Australian farmers. We are constantly blown away not only by the quality of their produce, but by their dedication, enthusiasm and their generosity. So to Richard, Rob, Glen, John, Mark your teams and your families – thank you.