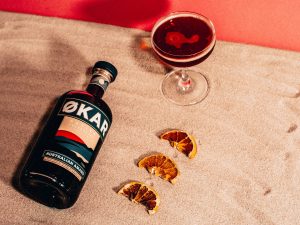 Handcrafted from botanicals native to the coastal rainforests of Australia, this fine Amaro is a supreme example of rare native Riberries, fresh Davidson Plums and aromatic Strawberry Gum Leaf. Handcrafted in small batches amongst the pristine Adelaide Hills, showcasing a unique expression of the sunburnt country we belong to.
Strength: 24% abv Volume: 750ml
Serving suggestion: Made for the famous "ALL AUSSIE" Negroni, mix with Madenii Sweet Vermouth, Applewood Gin and slice of fresh Orange.
AWARDS
SILVER – New York Wine & Spirit Competition 2017
SILVER – Australian Distilled Awards 2017
BRONZE – San Fransisco Spirit Awards 2017