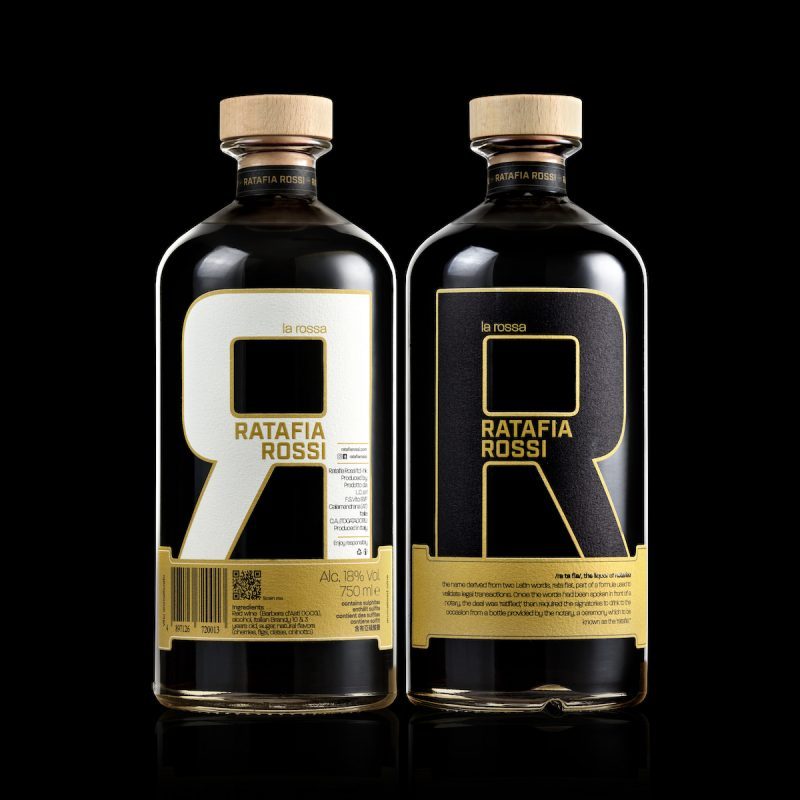 RATAFIA ROSSI LA ROSSA
Ratafia Rossi la rossa is an outstanding aperitif cherry wine that combines Fortified Barbera d'Asti DOCG with fruit infused Italian brandy of 3 & 10 years old, produced in the heart of Italy's historic aperitivo region, Piedmont
"La Rossa" in Italian means red, and this is reflected in Ratafia Rossi La Rossa, as it offers an intense and bright red colour Our ratafia offers a delicate and elegant on the nose, whilst the palate is rich and delivers aroma of red fruits with a citrusy finish.
Best served chilled at 12C, Can be enjoyed on its own, on the rocks or mixed with soda or tonic water. Perfect for long drinks, spritzes , sours & Stirred cocktails. Perfect with cheeses, foie gras, fruit and any kind of desserts. 18% alc
Most important – #EnjoyAsYouLike
The term ratafia indicates any type of liqueur made up of an infusion based on fruit or fruit juices and alcohol.  Usually the best ratafia is based on sour cherries or cherries.
The origin goes back to the Piedmont region dated back around 1600, first created by Cistercian friars who spread it throughout Italy and especially in Abruzzo.
The Ratafia spread enormously for use in sealing rites for the successful outcome of commercial transactions or signing of agreements. Known as the liqueur of the notaries who concluded the stipulations with the phrase "ut rata fiat," which means the deed be ratified.