"THE MOST AWARDED CHAMPAGNE HOUSE OF THE CENTURY"
PIPER-HEIDSIECK, founded in 1785, today continues a tradition of excellence under the ownership of the Descours family. With a state-of-the-art winery in France, unparalleled Champagne making led by eight-time "Sparkling Winemaker of the Year" Award winner Régis Camus, and strong relationships to the world of cinema, PIPER-HEIDSIECK embodies the vision of Grand & Bold.
Every Great Story Begins with an Encounter
The story of Piper-Heidsieck is punctuated by encounters. Seductive encounters, like when Florens-Louis Heidsieck fell for Agathe Perthois, and was inspired to create a cuvée worthy of a queen. The encounter and marriage of another Madame Heidsieck and Monsieur Piper created the name of the Champagne house as we know it today. Elaborated through the elegant encounter of different wines to create a Champagne that is audaciously seductive and timeless, Piper-Heidsieck captures the power of destined encounters in each sip.
Champagne Producer of the Year Trophy ~ IWSC 2017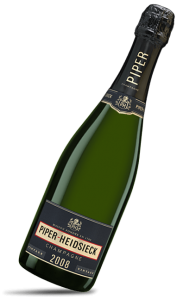 Gold Medal 95/100 – International Wine Challenge London 2018
Platinum Medal 97/100 – Decanter World Wine Awards 2018
Gold Medal – Concours Mondial de Bruxelles 2018
94/100 – Wine Advocate 2017
Gold Medal – Cathay Pacific Hong Kong IWSC 2017
93/100 – Wine Spectator 2017
18/20 – Bettane + Desseauve 2017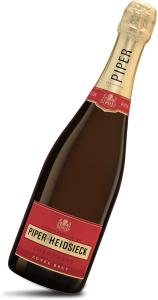 Gold Medal 95/100 – IWC London 2018
Gold Medal – Mundus Vini 2018
90/100 – Wine Advocate 2017
92/100 – Wine Spectator 2017
Gold Medal – The Champagne & Sparkling Wine World Championships 2017
Gold Medal – Mundus Vini 2017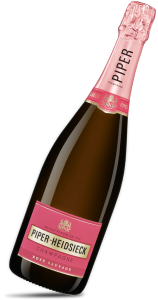 90/100 – Wine Advocate 2017
92/100 – Wine Spectator 2017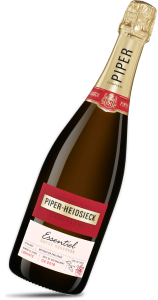 Platinum Medal, Best NV Champagne & 95 Points – Decanter World Wine Awards 2017
Gold Medal – Mundus Vini 2017
Gold Medal – The Champagne & Sparkling Wine World Championships 2017
Gold Medal – IWSC 2017
17/20 – Bettane + Desseauve 2017