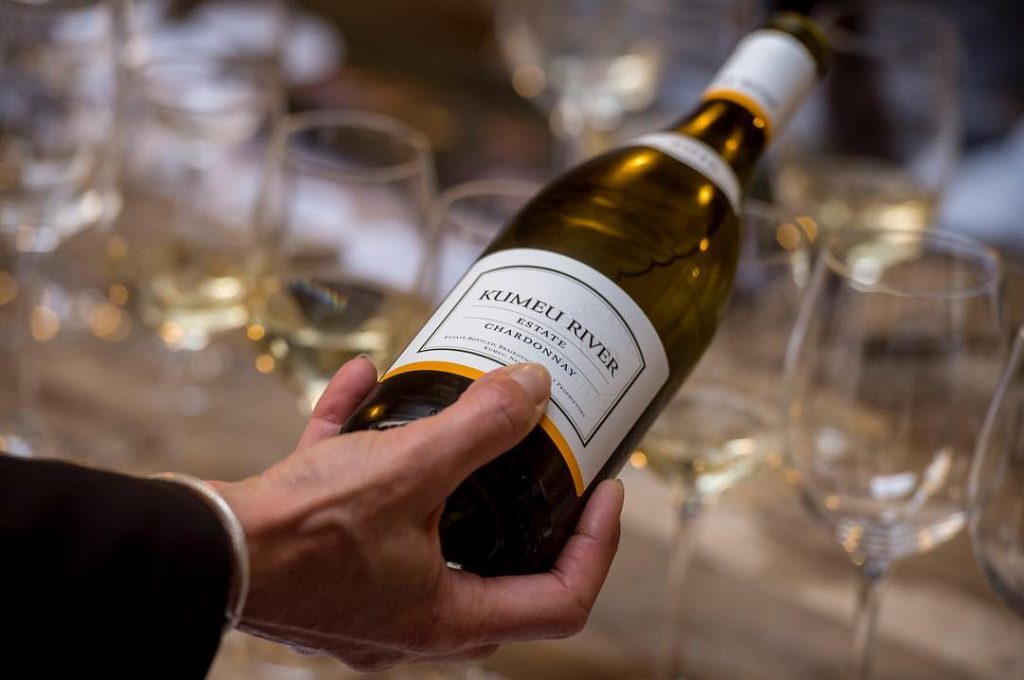 The biggest news at this consistent producer, improbably located on the outskirts of Auckland, is that the new releases include fruit from a Hawke's Bay vineyard purchased by the Brajkovich family two years ago. Originally developed by a partnership between Trinity Hill and the Loire's Jolivet family, the vineyard has allowed Kumeu River to make a credible Sauvignon Blanc. The limestone-rich vineyard includes some Chardonnay and Pinot Noir plantings, which winemaker Michael Brajkovich MW is using to supplement and improve the Kumeu Village offerings. In the 2017 vintage, which was threatened by rain, the Auckland estate's moderate yields and warm location allowed harvesting prior to the rains that wreaked havoc with wines from many other parts of New Zealand. As always, the 2017 Chardonnays here are stunning, as proven by the numerous blind tastings Brajkovich has held, pitting his wines against premier cru Burgundies. These are wines not to be missed by Chardonnay lovers.
Joe Czerwinski
Reviewed by: Joe Czerwinski
Issue Date: 1st Mar 2019
Source: Issue 241 End of February 2019, The Wine Advocate
NV Kumeu River • Kumeu Cremant
Rating: 90
Drink Date: 2019 – 2021
Hand-harvested and whole-bunch pressed, Kumeu River's new NV Kumeu Cremant is a blend of 60% Chardonnay and 40% Pinnot Noir. It's clean, fresh and not particularly toasty, marked by potent lemon-lime aromas and flavors. With its fine bead, plump, creamy mouthfeel and long finish, it's an excellent bubbly for near-term consumption.
2018 Kumeu River • Sauvignon Blanc
Rating: 90
Drink Date: 2019 – 2020
Kumeu River's 2018 Sauvignon Blanc comes from a vineyard in Hawke's Bay originally developed as a partnership between Trinity Hill and the Jolivet family of the Loire. It's made from handpicked fruit that was fermented with indigenous yeast and aged (briefly) in stainless steel. Nectarine and pink grapefruit notes mark the nose, while the medium-bodied palate boasts a silky texture, then finishes crisp and tangy, with hints of lime and fresh herbs.
2018 Kumeu River • Village Pinot Noir
Rating: 89
Drink Date: 2019 – 2022
The 2018 Village Pinot Noir is made entirely from Hawke's Bay fruit—no Kumeu Pinot Noir was even picked because of the rain that pelted down in that region. It's light ruby in color, with pretty floral notes alongside hints of raspberry and strawberry. Light to medium in body, it's a silky-textured, red-fruited charmer with decent length.
2017 Kumeu River • Coddington Chardonnay
Rating: 93
Drink Date: 2019 – 2030
Kumeu River's 2017 Coddington Chardonnay was barrel-fermented and aged in 25% new oak. Marginally tighter and more structured than the estate bottling, it offers hints of struck flint on the nose, followed by notes of wet stone, nectarine and pineapple. Medium to full-bodied, it's loud, lush and long, with hints of pencil shavings on the finish.
2017 Kumeu River • Estate Chardonnay
Rating: 92
Drink Date: 2019 – 2026
All barrel-fermented, with 20% new oak, the 2017 Estate Chardonnay is a stellar effort. Smoky, nutty hints of roasted cashews appear on the nose, adding depth and richness to notes of peach and pineapple. Medium to full-bodied on the palate, it's richly textured—something of a cross between creamy and sherbet-like—coming to a long, luscious finish. I don't expect it will be the longest-lived wine, but it sure is delicious.
2017 Kumeu River • Hunting Hill Chardonnay
Rating: 94
Drink Date: 2019 – 2026
Another fine effort from this terrific vineyard, the 2017 Hunting Hill Chardonnay delivers an array of mellow peach and melon notes, accented by delicate hints of roasted cashews. Medium to full-bodied, it's round, rich, creamy and long, almost decadent in style. Drink it over the next 6-7 years for its plush, languid fruit.
2017 Kumeu River • Hunting Hill Pinot Noir
Rating: 91
Drink Date: 2019 – 2026
The 2017 Hunting Hill Pinot Noir is all Clone 777, matured in only used oak. It offers restrained notes of sous-bois and beetroot, which add welcome depth and complexity to the black cherry fruit. Medium-bodied and silky, this is ripe, dark-fruited and long on the finish. No Hunting Hill Pinot Noir was made in either 2016 or 2018.
2017 Kumeu River • Mate's Vineyard Chardonnay
Rating: 95
Drink Date: 2020 – 2030
Always the longest lived of the Kumeu River Chards, the 2017 Mate's Vineyard Chardonnay starts off smoky and flinty, marked by zesty grapefruit and lime fruit. It's medium to full-bodied yet tightly coiled, with great energy, thrust and vitality, which translate into tremendous length on the electric finish.
2017 Kumeu River • Village Chardonnay
Rating: 89
Drink Date: 2019 – 2022
Incorporating approximately 20% Hawke's Bay fruit from a recently acquired vineyard, the 2017 Village Chardonnay is one of the strongest I can recall, despite a challenging vintage. Mainly fermented and aged in older barrels, it's medium-bodied and plump in the mouth, with notes of peach and pineapple. Creamy, soft and custardy in texture, it picks up a crisp, citrusy edge on the finish.